PXG x Nick Jonas hosted an exclusive PXG Clubhouse, that included an intimate panel discussion and the opportunity for the public to be immersed in the PXG experience
NEW YORK, NY (November 16, 2022) – PXG, no stranger to throwing unforgettable parties, kept the launch momentum for the PXG x Nick Jonas Capsule Collection going with a second New York City based celebration. The PXG Clubhouse, inspired by the PXG House at the world-renowned Scottsdale National Golf Club, offered guests an immersive pop-up experience in SoHo, NY, for one-day only on November 15th, 2022. PXG transformed the 216 Lafayette space to bring the celebrity collaboration to life, through various experiential touch points including a gifting clubhouse locker room, putting green, PXG x NJ Apparel and Accessories to purchase via QR code, and immersive photo opportunities.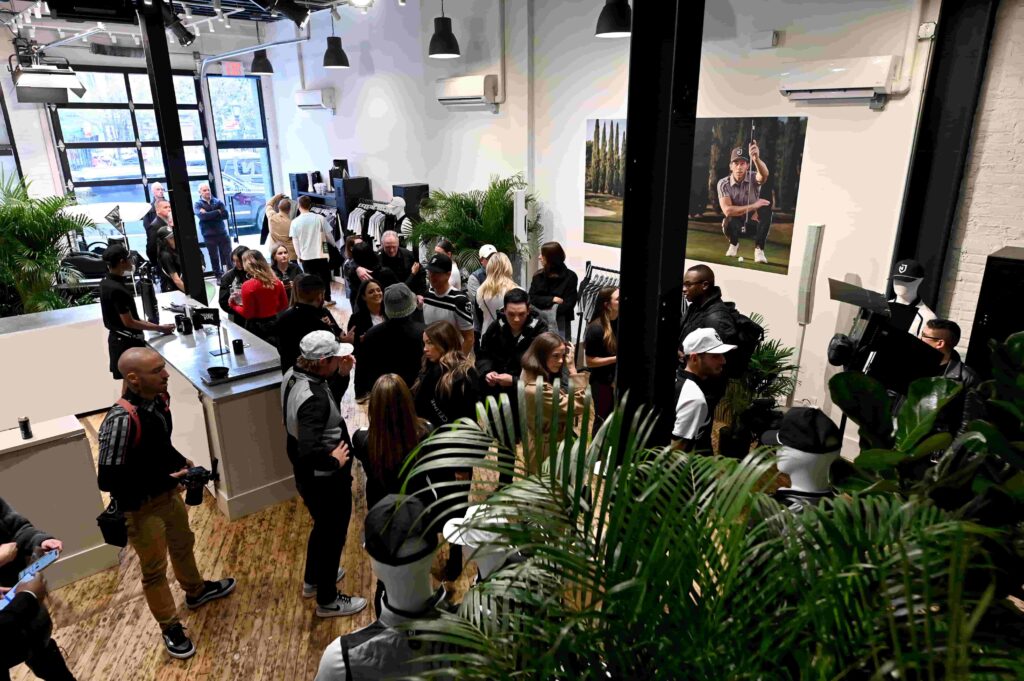 In the midst of busy store expansion efforts, PXG added a celebrity collaboration to their 2022 business endeavors, with the intended goal of introducing the brand to an untapped and underserved market of younger golfers and fans of sport fashion. Press, influencers, and fashion tastemakers were invited to a private 40-minute director's chair panel discussion in the morning, moderated by HYPEGOLF, where Jonas, Parsons, and Ray Mate, HYPEGOLF Senior Editor, discussed the partnership, collaboration process, and the future of golf fashion.
In the afternoon, the PXG Clubhouse was opened to the public via pre-reserved "tee times." Those lucky enough to score a coveted appointment grabbed a cold brew or cold pressed juice while they previewed and shopped the 15-piece apparel and nine-piece accessories collection. Each guest was welcomed with exclusive access to a PXG Clubhouse locker, filled with swag bags that included PXG x Nick Jonas Capsule Collection accessories.
"Our customers are at the forefront of everything we do, and we wanted to create a space where they could enjoy and celebrate this exciting new collaboration with us. Nick, Bob, and I see golf as a lifestyle and more importantly, a way to connect with others. NYC's bustling SoHo neighborhood felt like the perfect stage to host our customers and future customers for an experiential event."- Renee Parsons, President and Executive Creative Director of PXG Apparel.